THE BRAND
G&B TIME
With our trajectory on track, we incorporate our new brand GB TIME, the decade of the 2000s, with fashionable watches and exclusive designs with very affordable prices. Maintaining our philosophy of quality, with this brand we bet for a machinery belonging to the group of Seiko, PC21.
Given the pull of the brand in the fashion sector and our points of sale, we keep incorporating innovative accessories such as leather bracelets, polarized sunglasses, and leather wallets.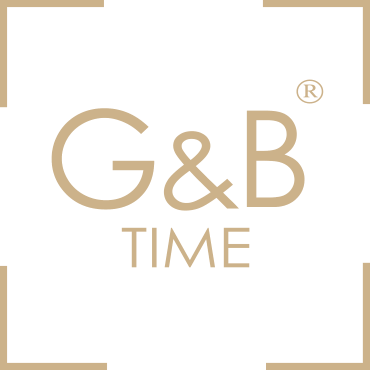 2020 PRODUCTS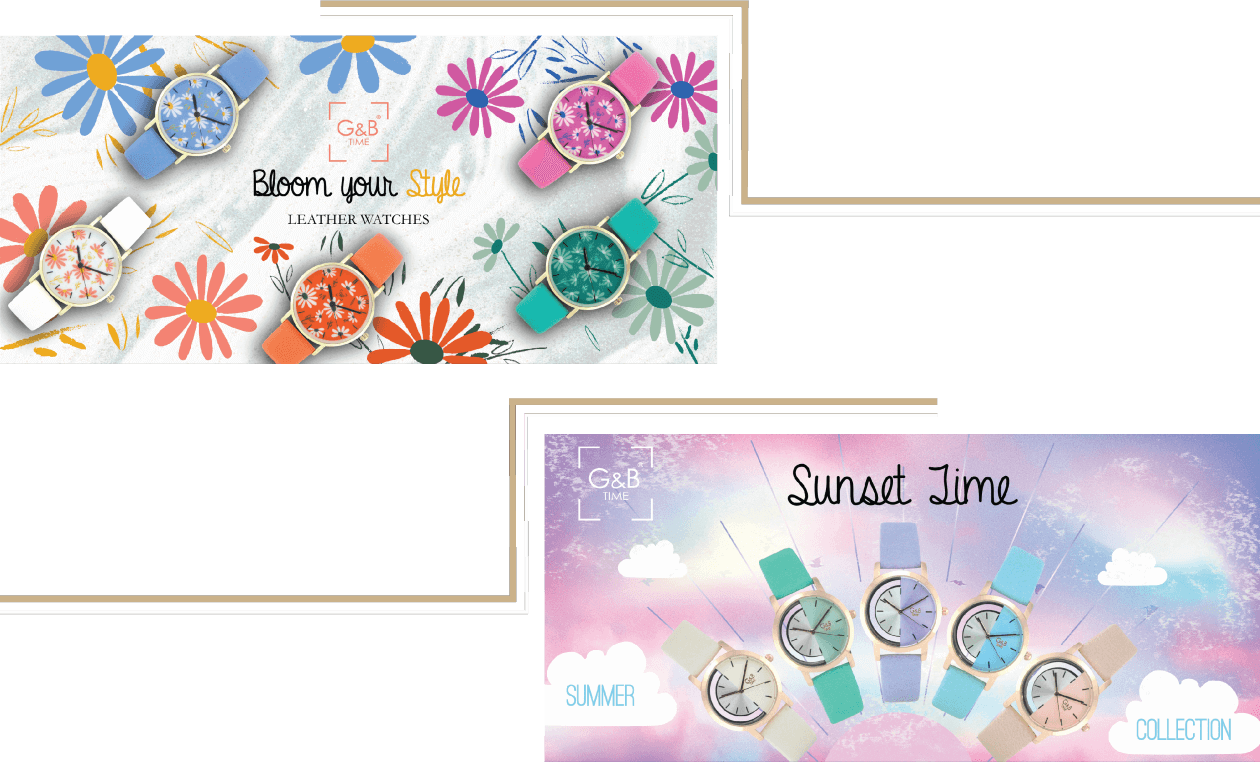 WARRANTY
TEAM SPECIALISED IN THE SOLUTION OF ANY INCIDENT WITHIN OR OUTSIDE THE WARRANTY PERIOD.
CHILDREN
PRODUCTS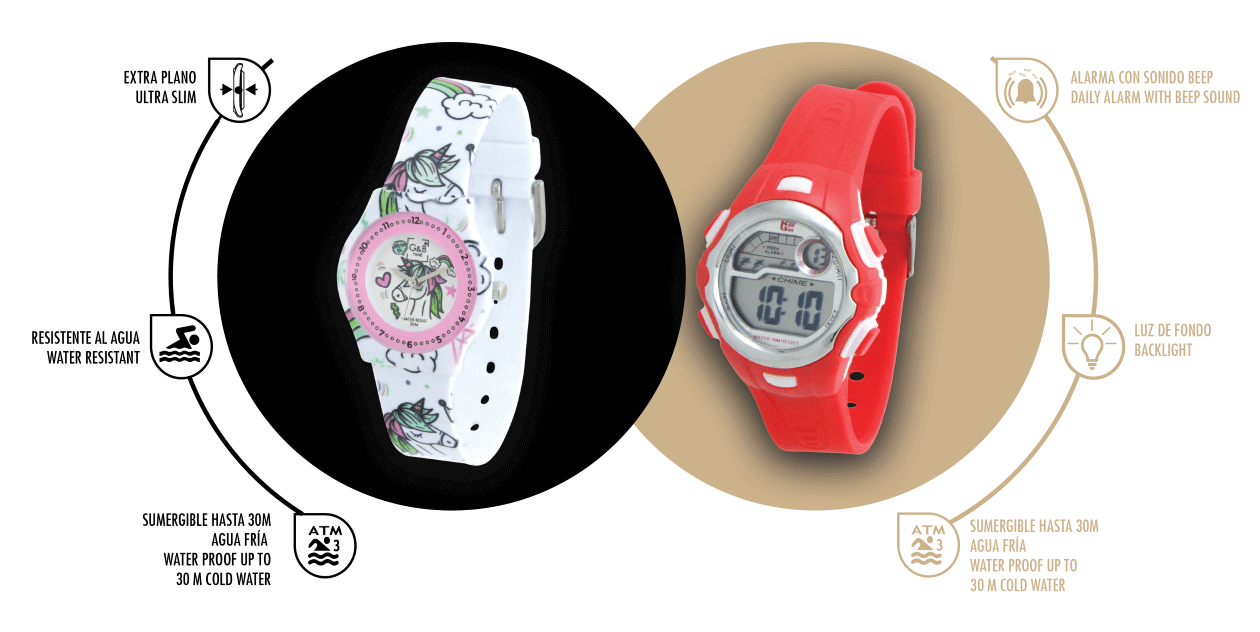 MORE PRODUCTOS
G&B TIME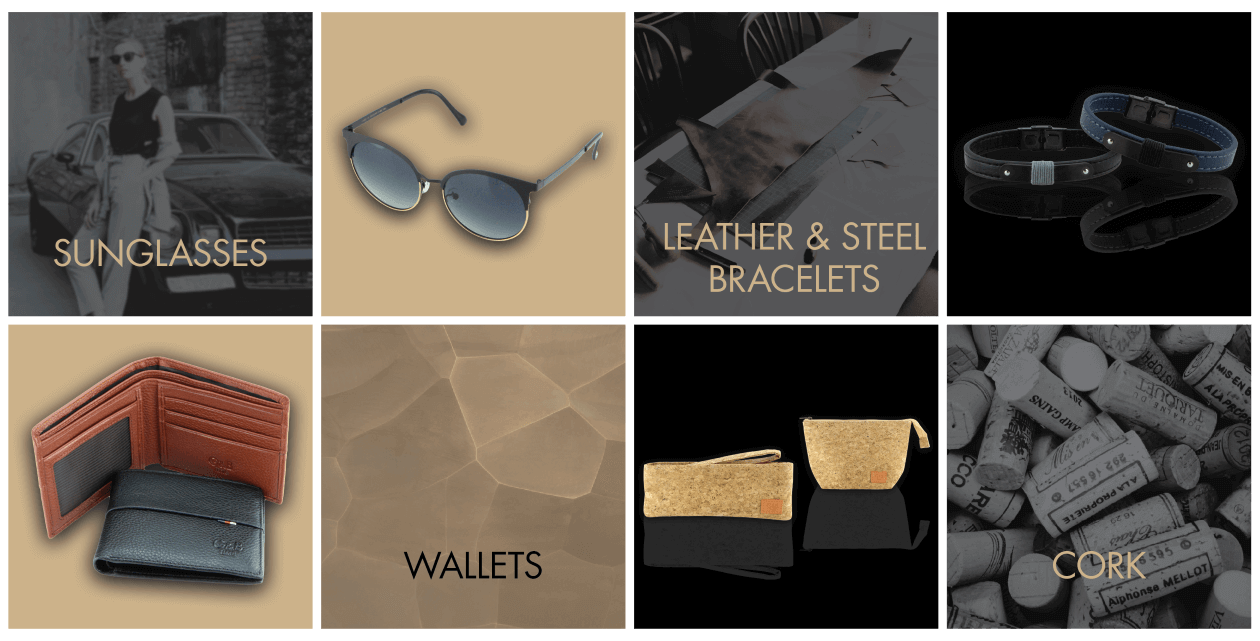 FIND US AND

VISIT OUR INSTALATIONS
Felipe Asenjo N. 56-58 Pol. Ind. Cobo Calleja 28947 – Fuenlabrada (Madrid) Spain
Tel. (34) 902366476, (34) 916214134 email:info@santoshi.com